The First Wine Club To Get It Right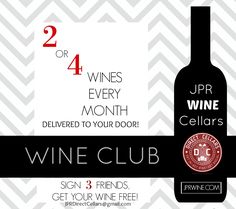 Direct Cellars (get it? Sellers?) was a direct-to-consumer wine club when it first began a couple years ago, but in 2016 the company started a new approach, with great reviews – distributing their boutique wines through the network marketing business model. As of today, the company is still young, but I've personally partnered with Direct Cellars because I see the massive potential to completely change both the wine industry AND the network marketing industry.
The Wine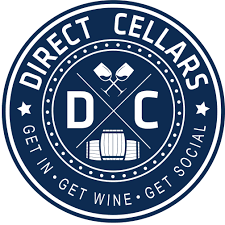 Well, how is it? How is the wine? Well I have to be honest with you, I no longer drink any alcohol. I do know there is a 95% reorder rate for the last 3 years which is a testimonial to the quality of wine being selected for club members. I'm no connoisseur of wine. I used to be a cigar smoker and would often sip a glass of Merlot while I puffed on a Padron. I can tell you that so far, the red and/or white wines (your choice) Direct Cellars sends out have been well reviewed.
You get to try a lot of wine that you wouldn't have otherwise thought about buying. Even my girlfriend, who really doesn't like to try anything out of her comfort zone, has found wine she loves that she never would've tried otherwise.
This isn't "two buck chuck" or the cheap wine you'd normally pick up at the corner store. Direct Cellars' wine is sourced from boutique, artisan vineyards from around the world. Mostly from small family-owned wineries.
Every shipment comes with beautiful tasting notes with detailed information about the wine, the vineyard and the winery that makes it.
The Wine Price
At $20 – $25 per bottle depending on if you select the 2 bottle or 4 bottle club membership which includes Free Shipping, No Tax and No handling fees, it's a no brainer. It's quite extraordinary they're able to keep the prices low when you look at the average up-charge on most network marketing projects. I'll go into this a bit more later, but you can also get your monthly wine for free just by referring three club membership customers (even if they pay less than you per month).
I often bring a bottle of wine to a client or as a party gift, and I'll stay in the $20-40 price point. So, to have extra bottles around the house for myself AND to give as a gift is perfect.
The wine club subscription prices are: $50/month for 2 bottles or $80/month for 4 bottles. There's NO membership activation charges. And of course you can do it all online and shipping is always free!
It's really the best wine club I've seen – regardless of the marketing plan.
Get Your Wine Club Membership for Free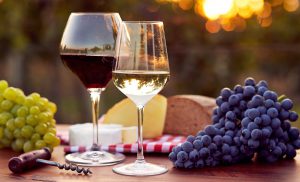 Whether you're a customer or distributor for Direct Cellars, you can get your monthly wine shipment for free every month simply by referring 3 customers.
This, by itself, has caused many people to join as customers. People know they naturally refer people to wine anyway – why not refer them to the club where they can get their beverage for free?
I should also note, this is about all I knew before joining the business: Wine Goes MLM business (genius), I could get free wine just by referring 3 customers, there was a pay plan, the company was stable, the opportunity was brand new and no one I knew has heard of it yet.
If you're like me and want to start your wine business, watch this quick video, join us, and I'll add you to our private training Facebook group.
The Business
FORBES ARTICLE
http://www.forbes.com/forbes/welcome/?toURL=http://www.forbes.com/sites/thomaspellechia/2017/01/20/2016-u-s-wine-sales-give-ups-and-fedex-reason-to-smile/&refURL=http://m.facebook.com&referrer=http://m.facebook.com#d83b42c43948
Although I've had plenty of success in traditional business having take my last two companies public, I've seen plenty of my partners struggle in this type of business model. I've seen one main theme between all the failure, though:
Sharing the product and the opportunity.
It's a simple statement that's complex to explain, but in almost all cases, my partners wouldn't invite others to look at the business or the product because of any one of thousands of hang-ups. Whether that was not believing that the product worked, that the business worked, or both. Or fear of rejection, or fear of success (don't laugh, many people fear it because of the unknown that comes with it!), or any other countless beliefs we all form through previous experiences and hold on to – usually for a life time.>
All of these are beliefs taken into the business, not caused by it. I believe my partners would've had that issue with any new venture in their lives. Except… I know most of these partners shared things that they believed in or loved with their friends and family – all the time.
I wondered if there would EVER be a product from an MLM company that would inspire confidence to share it.
A product that wasn't overpriced.
A product that wasn't too hard to explain (which makes most people sound like they're begging someone to try it).
A product that people would actually share anyway – even if there was no compensation plan attached to it.
I decided to stop looking and went back to working on a third company I'm in the process of possibly taking public.
Then, thankfully because of the contacts I had from my previous business, I was introduced to 'Wine Goes MLM' before many others had the chance (right now is still that time – your friends haven't even heard about this, yet).
It struck me that not only was this a product that anyone could share… they were already sharing it. Some, every single day or week. It's a business plan that doesn't sell retirement or get rich quick, it focused on people who wanted to drink wine for free, so they refer 3 customers to the wine club.
People are already doing this. This is a complete disruption of an industry. I could refer 3 people I know who already drink wine (and many already in wine clubs) to join my wine club and drink for free?
The answer to me, was clear. This was an opportunity for people who didn't have success in networking, to finally build a business they could love.
Direct Cellars has a hybrid compensation plan – Fast Cash on the front-end, a binary, a uni-level and a 4 level check match plan. All four components of the compensation plan are paid on a weekly basis 🙂
This is unique in that it gives us the ability to quickly earn income from a downline, but adds the stability of a uni-level that pays 9 levels deep.
The Fast Start Bonus
Every time someone joins your wine club as a distributor for either $250 or $500, you get a fast-start bonus of $125 or $250, respectively! It's a very easy way to start the cash flowing.
Note: The only difference between the 2 distributor options is you get 12 bottles for the higher price point instead of only 4 – highly recommended if you're going to be sharing the wine!
The Binary Plan

Historically, the binary comp plan in MLM have been the flashy, quick-money plans that have attracted top talent to companies. In a binary, you have two "legs" of distributors and the sign-ups overflow and fill in the downline below you. This creates a team atmosphere in good scenarios. In a bad scenario, people are joining just to get that overflow and the entire team dies waiting for someone to do something.
This comes down to proper team and company training on how the binary system works. If it's trained and supported correctly, it's a good tool to build early income before your team starts to grow organically to fill out the uni-level plan.
The Uni-level Plan
A uni-level compensation plan is one I've always been attracted to. In it's basic form, your personally sponsored distributors go on your first level, their distributors on your second level, and so on until the bottom levels of the plan are reached.
The uni-level, over time, creates strong and stable growth that is where real residual income can come from.
Click here to view the Direct Cellars comp plan overview.
The 4 Level Check Match Bonus (<<== The goose that laid the golden egg is here)
As you advance in rank, you can also earn up to a 10% match on your team in the first 4 levels of the uni-level plan.
Whether you get into Direct Cellars early or you decide to wait and build – if you and your team are building hard, just this piece of the comp plan could earn you a big income.
The Business Review
Refer 3 customers and drink for free
Fast-start bonuses of $125-$250
Binary compensation on the front-end for faster earnings
Unilevel compensation on the back-end for long-term residuals
4 Level Check match bonuses up to 10% for helping your team
Learning About Wine
Direct Cellars provides opportunities for business partners and customers to learn from 'The Wine Whisperer' with full audio and video series dedicated to help you learn more about how to evaluate – and most importantly – ENJOY the wine you drink.
This not only helps when you inevitably hold a tasting party and talking wine with your friends, but if you have ANY interest in wine at all – it's very interesting!
Product education is important in any company, and the wine business is no different!
Now is the time. By the end of the year, Direct Cellars will be on the tips of many of your friends' tongues.
Will YOU be the one who put it there?
If you have any doubt, take a listen to The Wine Call a recent call we did with a couple of business partners.
If you're ready, click here to join our leadership team now and I'll add you to our private Facebook training group within 24 hours.
Join Direct Cellars
To Your Success & Beyond in The New Year!
Brett Hudson <<== connect with me on FB 561-705-3308 <<== call or text me any questionsFounder Interview <<== watch this PS: Listen to our recorded vision call