SAVING MONEY
I just read an article last week and it was very alarming, it stated that 62% of Americans Have Under $1,000 in Savings.
It's worrisome that such a large percentage of Americans have so little set aside.
The Survey also Found that Two-Thirds of Americans Don't Have Enough Money Saved for Retirement.
The most frequently selected amount that people say they have in savings is also the lowest 28 percent of people selected 0 as their answer.
Even worse, the next-most-common answer is "I don't have a savings account," selected by one in five people.
Of people who have something in their savings accounts, the most common balance is $10,000 for those savers or (14.2 percent).
This amount is followed by 13% who have less than $1,000 in savings.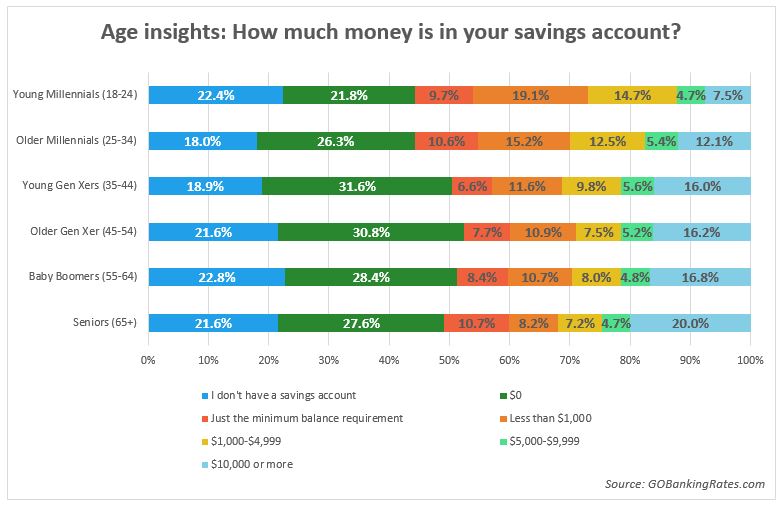 9.2 percent of people say they keep just enough money in their savings accounts to meet the minimum balance requirements to avoid maintenance fees.
This is a very scary article and something that you should take very seriously.
If you Haven't Turned 60 Yet? You Can Still Save Thousands Before Retirement.
Put aside 10% each week into a savings account or some type of investment retirement account.
For those of you who would like to earn a secondary income to be used for retirement, I can recommend a program that I currently do.
Visit http://UltimateExitStrategy.com which will give you access to a proven model that will put you in a position to earn hundreds if not thousands of dollars weekly. This is not a guarantee of income and results do vary.
If you have any questions, you can reach out to me at 561-705-3308, And YES this is a real ^ number smile emoticon
Have a Blessed Monday and make it a great day.
PS: Here's a link to that article