This is the Top 7 must read wine books that I personally recommend, every book on this list is educational and very useful in learning more about wine.
I'm not necessarily going to say that you have to read all of these books to get a good understanding of wine, but I do think that you'll find a lot of the books, on this list interesting no matter where you are on your wine journey🍷
The first book on my list is Wine Folly: The Essential Guide to Wine"
Wine Folly: The Essential Guide To Wine by Madeline Puckette and Justin Hammack.Now, this is a book that combines sleek, modern information design with data visualization and gives readers pragmatic answers to all their questions, including: Detailed taste profiles that are popular and under-the-radar wines, a guide to pairing food and wine, a wine-region section with detailed maps, practical tips and tricks for serving wine, and methods for tasting wine and identifying flavors.
Second on my list is The The Wine Bible"
Wine Bible by Karen MacNeilLike a lively course from an expert teacher, The Wine Bible grounds the reader deeply in the fundamentals while layering on informative asides, tips, amusing anecdotes, definitions, glossaries, photos (all new for this edition), maps, labels, and recommended bottles.
Karen MacNeil's information comes directly through primary research; for this second edition she has tasted more than 10,000 wines and visited dozens of wine regions around the world. New to the book are wines of China, Japan, Mexico, and Slovenia. And through it all the reader becomes ever more informed—and, because of the author's unique voice, always entertained: "In great years Pétrus is ravishing, elegant, and rich—Ingrid Bergman in red satin." Or, describing a Riesling: "A laser beam. A sheet of ice. A great crackling bolt of lightning."
The third book on my list is Windows On The World: Complete Wine Course by Kevin Zraly.
In the clear, engaging style that has made this comprehensive book a national and international favorite for more than three decades, Kevin Zraly.
America's ultimate wine educator and the creator of the Windows on the World Wine School demystifies every aspect of wine: from grape varieties and their flavors, different types and styles of wines, and how they're produced, to the latest wine making developments, how to read a wine label, and the physiology of smell and taste.
Covering the world of wine from the renowned reds of Bordeaux and California to the cutting-edge whites of Washington State and New Zealand, this essential volume features lush new photographs, a wealth of enlightening infographics, clear maps of each region, guided tastings, the Best Wine Club in the world under $100 per month, to help you identify wines worth tasting.
Completing this must-have guide are notes on food pairings, frequently asked questions, a directory of resources, and a glossary of select terms.
This newly revised and expanded 2017 edition introduces a fresh new interior design, the latest vintages to savor, and much more for beginners and experts alike.
The Windows on the World Complete Wine Course will give you all the tools you need to discover and enjoy the perfect wines for you.
Fourth on my list is Wine and War: The French, the Nazis, and the Battle for France's Greatest Treasure"
Wine And War: The French, the Nazis, and the Battle for France's Greatest Treasure by Donald Kladstrup.
This is the thrilling and harrowing story of the French wine producers who undertook ingenious, daring measures to save their cherished crops and bottles as the Germans closed in on them.
Wine and War illuminates a compelling, little-known chapter of history, and stands as a tribute to those extraordinary individuals who waged a battle that, in a very real way, saved the spirit of France.
Book number five on my list is Perfect Pairings: A Master Sommelier's Practical Advice for Partnering Wine with Food
Perfect Pairings: A Master Sommelier's Practical Advise for Partnering Wine with Food by Evan Goldstein.
As thousands of wines from around the globe enter the marketplace and the American palate continues to adopt flavors from a range of cultures, the task of pairing wine and food becomes increasingly complicated.
The best choices of wine simply red, white or blended wines come from Napa & Sonoma California…
Check out this AMAZING Wine Club out of Napa
The typical shopper today has access to wines from those regions plus South Africa, Chile, Argentina, New Zealand, and Australia.
If that isn't confusing enough, Asian, Latin American, and Creole dishes might find their way onto the same table.
Perfect Pairings, by well-known Master Sommelier and respected restaurant industry veteran Evan Goldstein, provides straightforward, practical advice for choosing the right bottle for each meal.
The quintessential resource for matching wine and food, this book includes 58 companion recipes developed by celebrated chef Joyce Goldstein that showcase each type of wine.
Book number six is The Billionaire's Vinegar: The Mystery of the World's Most Expensive Bottle of Wine
The Billionaire's Vinegar: The Mystery of the World's Most Expensive Bottle of Wine by Benjamin Wallace.
In 1985, at a heated auction by Christie's of London, a 1787 bottle of Château Lafite Bordeaux, one of a cache of bottles unearthed in a bricked up Paris cellar and supposedly owned by Thomas Jefferson went for $156,000 to a member of the Forbes family.
The discoverer of the bottle was pop-band manager turned wine collector Hardy Rodenstock, who had a knack for finding extremely old and exquisite wines. But rumors about the bottle soon arose.
Why wouldn't Rodenstock reveal the exact location where it had been found?
Was it part of a smuggled Nazi hoard?
Or did his reticence conceal an even darker secret?
It would take more than two decades for those questions to be answered and involve a gallery of intriguing players, among them Michael Broadbent, the bicycle-riding British auctioneer who speaks of wines as if they are women and staked his reputation on the record-setting sale; Serena Sutcliffe, Broadbent's elegant archrival, whose palate is covered by a hefty insurance policy; and Bill Koch, the extravagant Florida tycoon bent on exposing the truth about Rodenstock.
Pursuing the story from Monticello to London to Zurich to Munich and beyond, Benjamin Wallace also offers a mesmerizing history of wine, complete with vivid accounts of subterranean European laboratories where old vintages are dated and of Jefferson's colorful, wine-soaked days in France, where he literally drank up the culture.
Suspenseful, witty, and thrillingly strange, The Billionaire's Vinegar is the vintage tale of what could be the most elaborate con since the Hitler diaries. It is also the debut of an exceptionally powerful new voice in narrative non-fiction.
The Last and seventh book on my list is:
Judgment Of Paris: California vs. France and the Historic 1976 Paris Tasting that Revolutionized Wine by George M. Taber.
The Smithsonian's National Museum of American History houses, amid its illustrious artifacts, two bottles of wine: a 1973 Stag's Leap Wine Cellars Cabernet Sauvignon and a 1973 Chateau Montelena Chardonnay.
These are the wines that won at the now-famous Paris Tasting in 1976, where a panel of top French wine experts compared some of France's most famous wines with a new generation of California wines. Little did they know the wine industry would be completely transformed as a result, sparking a golden age for viticulture that extends beyond France's hallowed borders to Australia, Chile, South Africa, New Zealand, and across the globe.
Then Paris correspondent for Time magazine, George M. Taber recounts this seminal contest and its far-reaching effects, focusing on the three gifted unknowns behind the winning wines: a college lecturer, a real estate lawyer, and a Yugoslavian immigrant.
At a time when California was best known for cheap jug wine, these pioneers used radical new techniques alongside time-honored wine making traditions to craft premium American wines that could stand up to France's finest.
With unique access to the main players and a contagious passion for his subject, Taber renders this historic event and its tremendous aftershocks in captivating prose, bringing to life an eclectic cast and magnificent settings.
For lovers of wine and anyone who enjoys a story of the entrepreneurial spirit of the new world conquering the old, this is an illuminating and deeply satisfying tale.
So my wine lovers, that is my list of the 7 must read wine books that I recommend!
I would love to hear from you.
What are some wine books you would recommend?
Let me know down in the comments.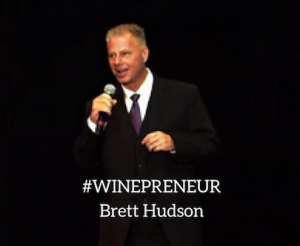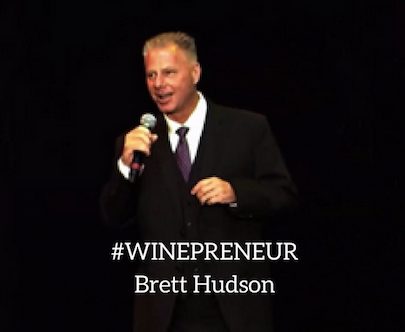 Brett Hudson <<== connect with me on Facebook
This is the hottest wine club to hit the market in decades, with a refer 3 and get your wine for FREE, it's a complete NO BRAINER!
Their vision is to become the #1 Wine Club in the World through Referral Marketing.
Earn a part-time or Full-time income simply by referring you friends and family to this AMAZING wine club!
Cheers🍷