If you have a small or large following of 1000 – 5000+ followers you automatically qualify for our NEW Wine Influencer Affiliate Program.
Learn How To Become a "Wine Influencer" learn more on our webinar – Register Here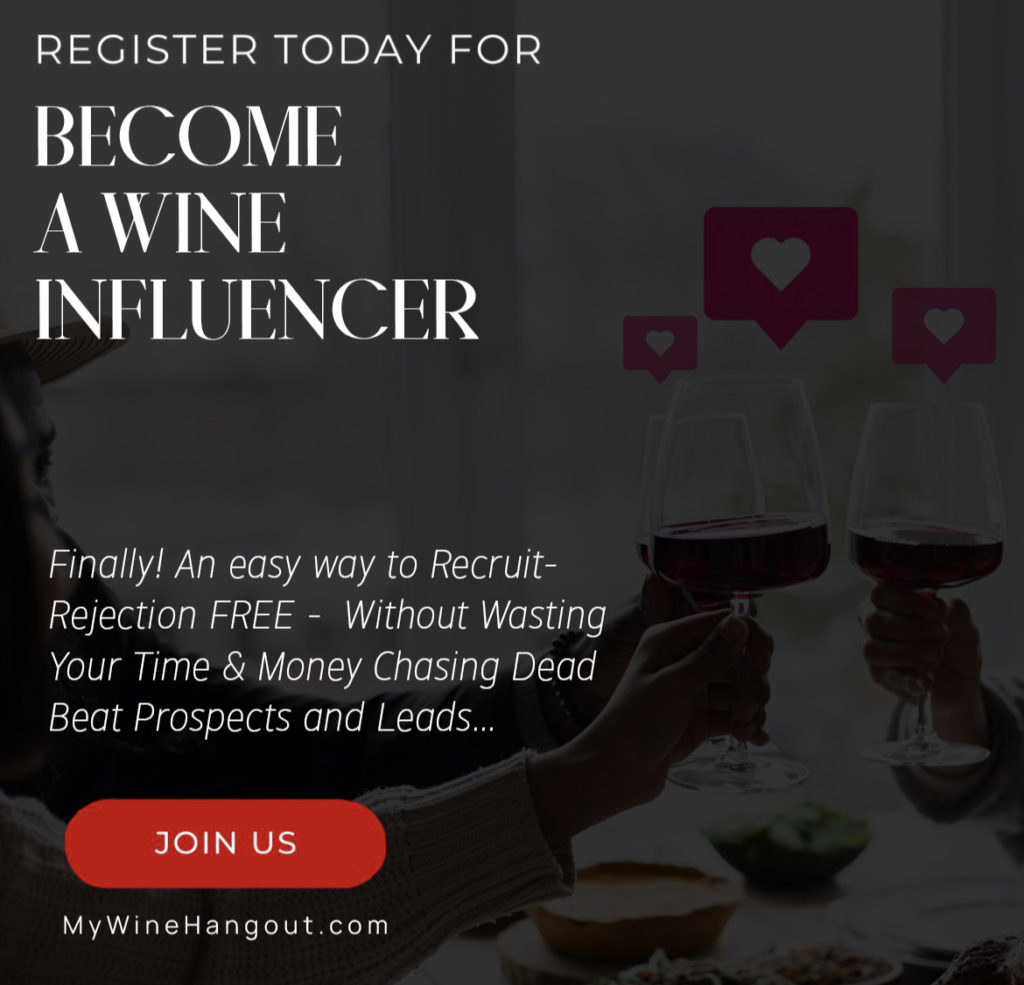 Influencer marketing has become one of the most effective ways of marketing these days and our new wine affiliate program allows you to start monetizing your following right away.
You can get your influencer link as soon as you become a member of our our super cool wine club!
Wine Influencers get to earn $150, $300 and $600 upfront commissions paid weekly with a built in $10 residual component on all repeat monthly wine customer subscriptions!
Influencer marketing is the digital word-of-mouth marketing strategy, which has been a successful way of marketing for ages.
Each month our Wine Influencers receive (4) premium bottles of our fine wines coming out of Napa California, it's the influencers job to tell the story of the wines and share with their audience.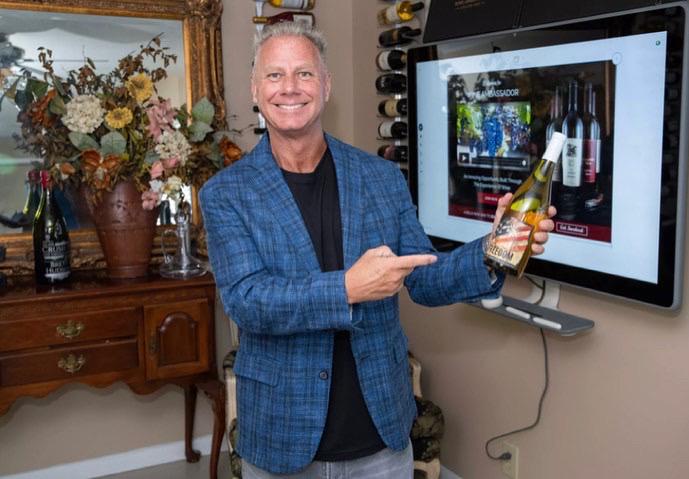 Thanks to social media, influencer marketing has become a trending subject in the wine industry as well.
Wine enthusiasts who have a small or a large following on social media platforms can now channel their expertise and love for wine by spreading the word about our different wines that they are trying.
Most of the time, consumers end up looking online, or looking at their social media feeds to find out what wines people are drinking.
Those who follow influencers will tend to pick up on their likes and dislikes while picking the next wine they're going to be drinking and thus lies our opportunity for wine lovers to become a "Wine Affiliate" today!
Our social media expert marketers also share their experience you to ensure your success, our community is absolutely the best!
As a newbie or seasoned Social Media Influencer, you can now Make Money with Wine, so wine not!
Gone are the days when you have to leave the comforts of your home, talk to other people face to face, and work in a physical office to earn money.
More and more people and businesses are now considering social media as a necessity rather than just a pastime, which makes it easier and faster for you to earn money.
In case you didn't know, a social media influencer is a person who has the power to affect another person's buying decision based on their online presence and their interactions with their followers.
If a particular blogger swears by the benefits of a certain brand, some members of their audience might have a tendency to follow the recommendation and buy the product.
Having these kinds of social media influencers can be powerful!
You are not obliged to report to a boss or adhere to a specific schedule because you're your own boss.
Because most social media platforms are easy to navigate, working as a social media influencer can be a piece of cake.
If you want to learn more, register for one of our webinars on how you can become a social media influencer with our wine club today!
See you on the inside!
Brett Hudson connect with me on Facebook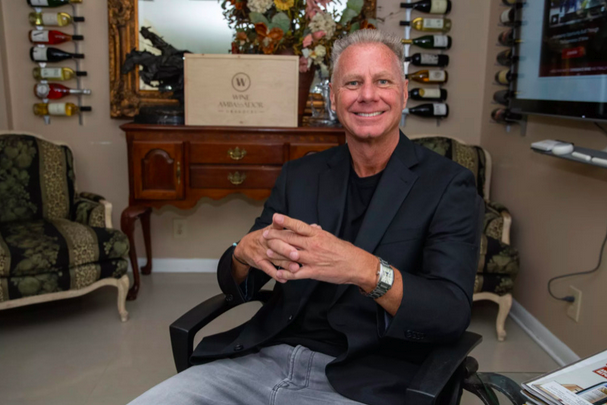 #mentor