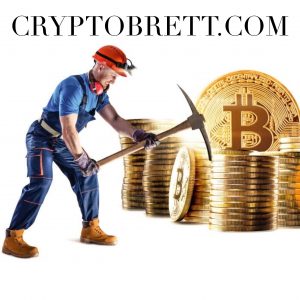 12 Interesting Facts About Crypto:
1. Satoshi Who?
An entity by the name of Satoshi Nakamoto published the designs of bitcoin in the whitepaper "Bitcoin: A Peer-to-Peer Electronic Cash System." However, no one knows exactly who Satoshi is, and whether or not he/she is an individual or group, or perhaps government agency. To this day, Satoshi's identity remains a mystery.
2. Not So New
Media outlets are presenting cryptocurrencies as a new phenomenon, but bitcoin has actually been around for a decade. Satoshi Nakamoto released his groundbreaking whitepaper in the midst of the U.S. financial crisis in 2008. A decade is quite some time.
3. Expensive Pizza
The first transaction took place in 2009 when Hal Finney bought pizza for 10,000 bitcoins. That's equivalent to $110,000,000 USD at $11,000 per BTC. The real question is: How many slices did that pizza come with?
4. Limited Supply
The last remaining bitcoins will be mined in 2140. And only a maximum number of 21 million bitcoins can ever exist. Many people, especially skeptics, are undoubtedly regretting not buying bitcoin sooner.
5. Legal Money
Bitcoin is a legally accepted means of payment in many countries but most notably in Japan. There are 200,000 to 250,000 transactions per day.
6. Network of Supercomputers
It's virtually impossible to hack the bitcoin network as miners collectively possess more computing power than any of the world's most powerful supercomputers. Experts estimate it to reach over 2 million petaflops/s.
7. Crypto Auctions
The U.S. government is the biggest auctioneer of bitcoin. And the FBI manages one of the world's biggest wallets with as much as $120 million worth of BTC. In 2013, the FBI seized 144,000 bitcoins connected to Silk Road.
8. Concentrated Wealth
While blockchain technology makes bitcoin a decentralized cryptocurrency, it's estimated that less than a thousand people own 40% of the bitcoin market.

**9. Crypto Mining**
It's the hottest thing to hit the market in two decades. Start mining today @ http://cryptogen.bitcoinstrategyclub.com
10. To The Moon
A lot of videos and articles claim that bitcoin will eventually reach a $1 million valuation per coin. While others claim that BTC could be the biggest bubble since tulip mania in the Netherlands some 400 years ago. Use your own judgment.
11. "Who Accepts Bitcoin"
Over 100,000 merchants worldwide accept bitcoin as a payment method. But that figure also includes large companies such as Microsoft, Intuit, DISH Network and Expedia.
12. Buy Real Estate
Bitcoin holders have bought real estate with BTC. One mansion in Miami, Florida sold for 1,600 BTC. Other places where investors have used bitcoin to purchase real estate include Dubai, New York City, Lake Tahoe (California) and Bali (Indonesia). At least they didn't use 10,000 bitcoins to buy a single pizza.