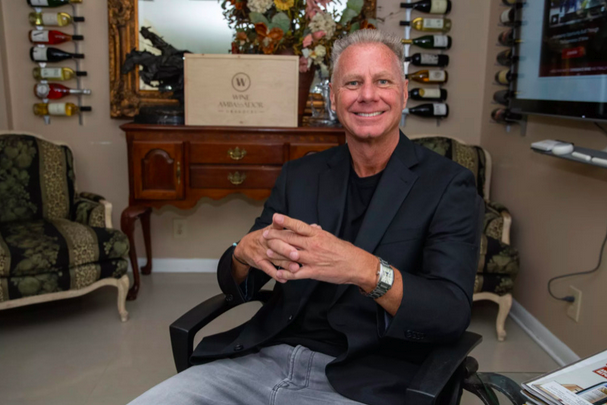 One of the traits that sets successful business people apart from others is their ability to identify a trend and build a business around it. Serial Entrepreneur, Brett Hudson has been identifying trends and building around them for decades. Hudson's tech background enabled him to succeed in the Dot Com world. It also enabled him to take companies public and achieve success.
In 2018, Hudson founded Wine Ambassador, enabling customers to get top-rated bottles of Napa and Sonoma region wine straight to their doors. Hudson's vision was to set up a wine club that enables customers to receive great tasting wines directly without the hassle of middlemen. Not only can clients receive wines they may never have tried previously, but the club allows them to tap into an industry in which top-tier wine experts and stores price out customers.
In just two years, Wine Ambassador has grown exponentially. Within the next five years, it will become a billion dollar business as more individuals sign up and company reps join the cause.
Brett, your background is in tech and you founded a successful Dot Com company, but what led you to leave the tech world behind for wine?
Having taken a couple of successful companies public because of particular trends, I took notice of the direct to consumer wine industry and the upward growth trend. It was around 4% about three years ago and now it's well over 12%, so the timing could not be better.
Wine Ambassador is a wine club that members can join and sample some of the best wines in the world. How does Wine Ambassador work and what can clients expect when joining?
Wine Ambassador niche is sourcing the best grapes from the Napa and Sonoma regions and then using third generation winemakers to produce and bottle our exclusive wines for our members. With a well over 90% reorder rate, it's a testament to the quality of fine wine we deliver.
What were some of the difficulties starting up Wine Ambassador from scratch, especially with your expertise in another industry?
As with any startup there are always going to be obstacles that need to be overcome, with our seasoned serial executive team we are used to building and scaling businesses.
Hudson and his team descend on the Napa Valley region of California to select the wines the company distributes to members. Through Wine Ambassador, clients are able to enjoy some of the best — and occasionally unknown — wines from California's wine growing mecca. Thanks to Hudson and his executive team's work, Wine Ambassador has gone international, reaching more customers than ever before.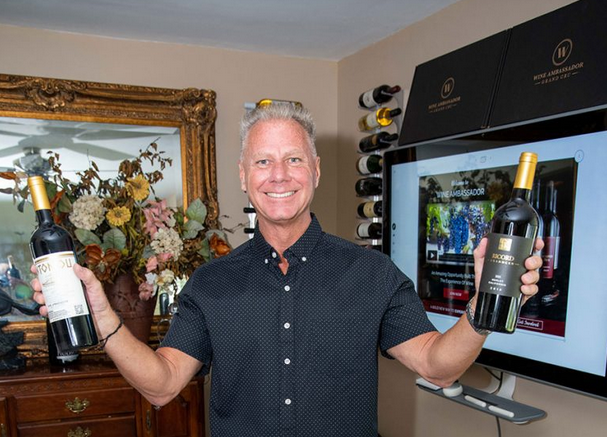 What goes into selecting the wines sold and distributed by Wine Ambassador?
Each quarter myself and my executive team meet in Napa with our winemakers to determine if the wines are ready for bottling.
Earlier this year, Wine Ambassador announced it had gone international. Firstly, what challenges did you experience going international? Secondly, how has the company been received?
Wine Ambassador is a unique wine company where we are like the AMWAY of WINE… we have a multi-tier payout opportunity for individuals who want to have a real business that they can set up from the comfort of their own homes, and with the economy today, we are experiencing exponential growth both in the USA and Internationally! Our vision is to become the number one wine club in the world through word of mouth marketing.
Since March 2020, many of the world's businesses, large and small, have experienced challenges due to the COVID-19 pandemic. Unlike other businesses, however, Wine Ambassador has not experienced the same kind of hardships. The company has seen growth due to the pandemic as people stay at home and seek ways to find comfort in a time of uncertainty. In addition, the company has found individuals seeking to make a living from home, helping them grow further.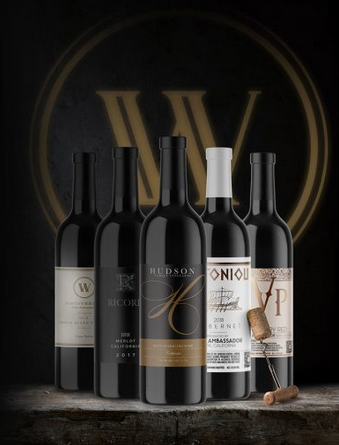 What challenges has the coronavirus pandemic caused and how has the company navigated those issues?
We have actually been growing at about a 30% growth rate each month since the Coronavirus pandemic. With more and more people seeking ways to earn an income from home we see our growth exceeding 10,000 reps in 2021!
Brett, you currently live in south Florida but Wine Ambassador is based in Napa Valley. How difficult is it to be a part of everyday decisions being so far away from HQ?
With more and more companies operating out of the cloud these days, it makes companies like ours more efficient and scalable.
Wine Ambassador is a company with a heart and in October, it made a considerable donation to the Breast Cancer Awareness Foundation. The company also created its own wine label dedicated to raising awareness of the impacts of breast cancer.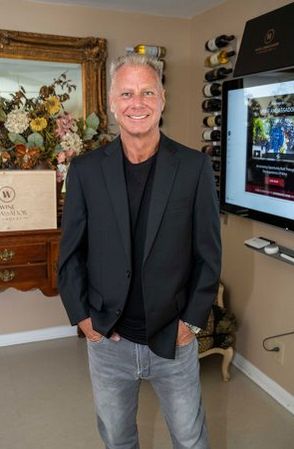 In October, the company joined in the effort to raise awareness about breast cancer across the United States by using pink labels on bottles. This is a very exciting marketing idea. Who came up with the idea of changing the labels to pink and does the company have other plans to do something similar with more causes?
Yes, Wine Ambassador is a company with a heart and we love to give back. Over the course of the month of October during Breast Cancer Awareness month, we were able to raise $5,000 for the Breast Cancer Awareness Foundation. We actually designed and created our own Wine Ambassador "PINK" wine label in helping with the awareness of breast cancer.
In connection to the previous question, it is claimed that 60% of wine drinkers in America are women. What is it about wine that women are attracted to?
Wine and Woman is such a natural fit, our women in Wine Ambassador are actually spearheading our enormous growth. With our "Refer 3 Get Your Wine FREE" they absolutely love this component of our club. When I mention this to a woman, before I even finish my sentence, they have already formed in their mind the three ladies they can sign up so she can get her wine for FREE each month!
Wine Ambassador has been in business since 2018. It has already come a long way, but there are certainly big plans in the future. What can we expect from Wine Ambassador in the next two years?
Over the next couple of years, we anticipate various joint ventures, one being with a really cool railroad that travels to wine vineyards all over California have just announced Wine Ambassador as their preferred wine club for it's passengers. With our international growth into well over 30 countries, we will become a billion dollar company over the next five years!
Brett, what is a day in your life like?
When you love what you do, it's not work. I'm living my dream!!
What is something most people don't know about you?
Most people do not know that I don't drink. I usually get the question… How can you own a wine company and not drink? Well being a business person, I always respond that if I owned a McDonald's, it does not mean that I would eat at one. That typically makes sense to them.
It is wine, so wine not? The trend is your friend and when you can position a business in front of a trend like the direct to consumer wine trend… then it is a good chance for success.
Can you share two of your favorite quotes with us?
"Feed a man a fish, feed him for a day… teach a man to fish, you feed him for a lifetime."
"Nothing can stop a time whose time has come and Wine Ambassador's time has come."
If you had the power to change just one thing in the world what would it be?
I would love to change how people speak to one another. I believe that if you speak, love, empowerment, inspiration into people's lives you will see transformation!
Wine Ambassador is growing leaps and bounds thanks to Hudson getting behind a trend and pushing it forward. Like many knowledgeable businessmen, Hudson saw the power of wine and began marketing it directly to customers. Now, just two years into the company's life, Wine Ambassador has become a heavyweight in the wine club industry.
With new partnerships and reps on the horizon for Wine Ambassador, the club is on the verge of becoming a billion dollar company. Hudson's success begs one simple question: What industry will he choose to disrupt and delve into next?
For more information on Brett Hudson and Wine Ambassador or register for our next Wine Ambassador Webinar!!!
Webinar Registration