NEW KID ON THE BLOCK is shaking up the Direct To Consumer Wine industry.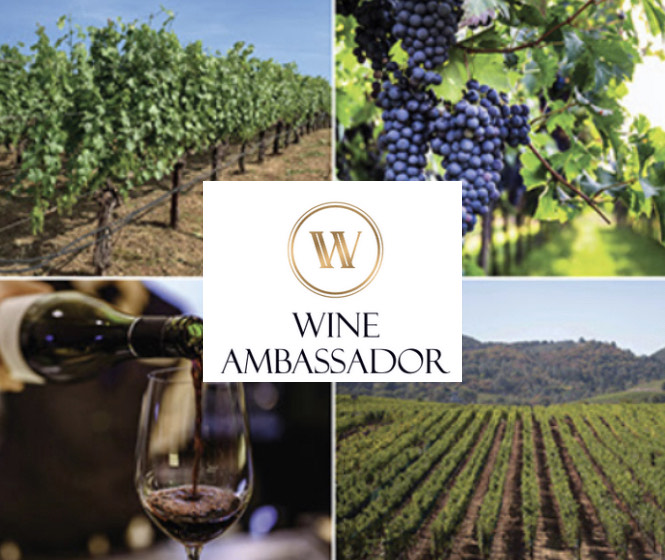 Wine Ambassador is a direct-to-consumer (DtC) monthly wine club that has a new approach to the marketplace, with great reviews – distributing their boutique wines through the network marketing business model.
As of today, the company is still really young, and has massive potential to completely change both the wine industry AND the network marketing industry.
What About The Wine?

How's the quality?  we have well over a 95% reorder rate which is a testimonial to the quality being selected for our club members.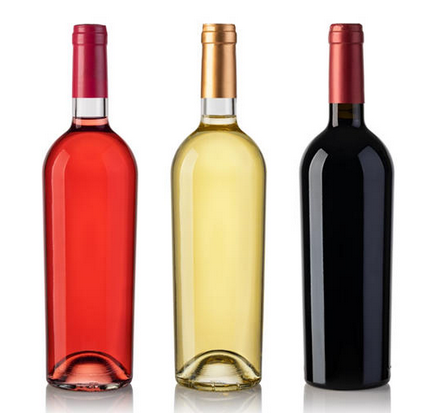 Wine Ambassador's wine is sourced from small boutique, artisan vineyards from the Napa and Sonoma regions.
These are mostly organic and Keto friendly clean wines.
We deliver the tasting rooms of Napa & Sonoma directly to your door each month.
You'll receive a (4) hand picked fine wine bottle selections and over the course of twelve months you'll get to try 48 varietals out of the Napa and Sonoma.
There's about 750 vineyards in Napa and Sonoma and these are wines you probably would never have been able to get your hands on since they are produced in small lots and distribution is usually local or tourists.
These are delicious wines that you wouldn't have otherwise thought about buying or even known about.
This isn't "two buck chuck" or cheap wine you'd normally pick up at the corner wine store.
It's not a $3 to $7 dollar mass produced wine trying to sell for $20.
The Wine Ambassador 4 bottle collection each month is priced at $100 for (4) bottles, with the average price of a bottle of wine coming out of Napa & Sonoma at around $69/per bottle, so you can feel amazing knowing you're getting a great value at Sam's Club pricing 😉
Each shipment comes with beautiful digital tasting notes and detailed information about the wines, the vineyard and the winery that makes it.
It's quite extraordinary they're able to keep the prices low when you look at the average up-charge with most network marketing companies.
I'll go into this a bit more later, but you can also get your monthly wine for free just by referring three club membership customers.
Refer 3 Your Wine is FREE 😉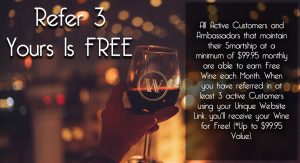 Another reason that I like to have extra bottles around the house is to give as a gifts. I often bring a bottle of wine to a client or as a party gift, who doesn't like receive a nice bottle of Wine?
The Wine Ambassador subscription price is ONLY $100 per month for 4 bottles of amazing delicious fine wines delivered to your home each month.
There are NO membership activation charges And you can cancel anytime.
Get Your Wine Club Membership for Free

Whether you're a customer or distributor for Wine Ambassador, you can get your monthly wine shipment for free every month simply by referring 3 customers.
This, by itself, has caused many people to join as customers.
People know they naturally refer people to wine anyway – why not refer them to the club where they can get their wine for free?
If you're like me and want to start this wine business today, watch this webinar now, join us, and I'll add you to our private training Facebook group.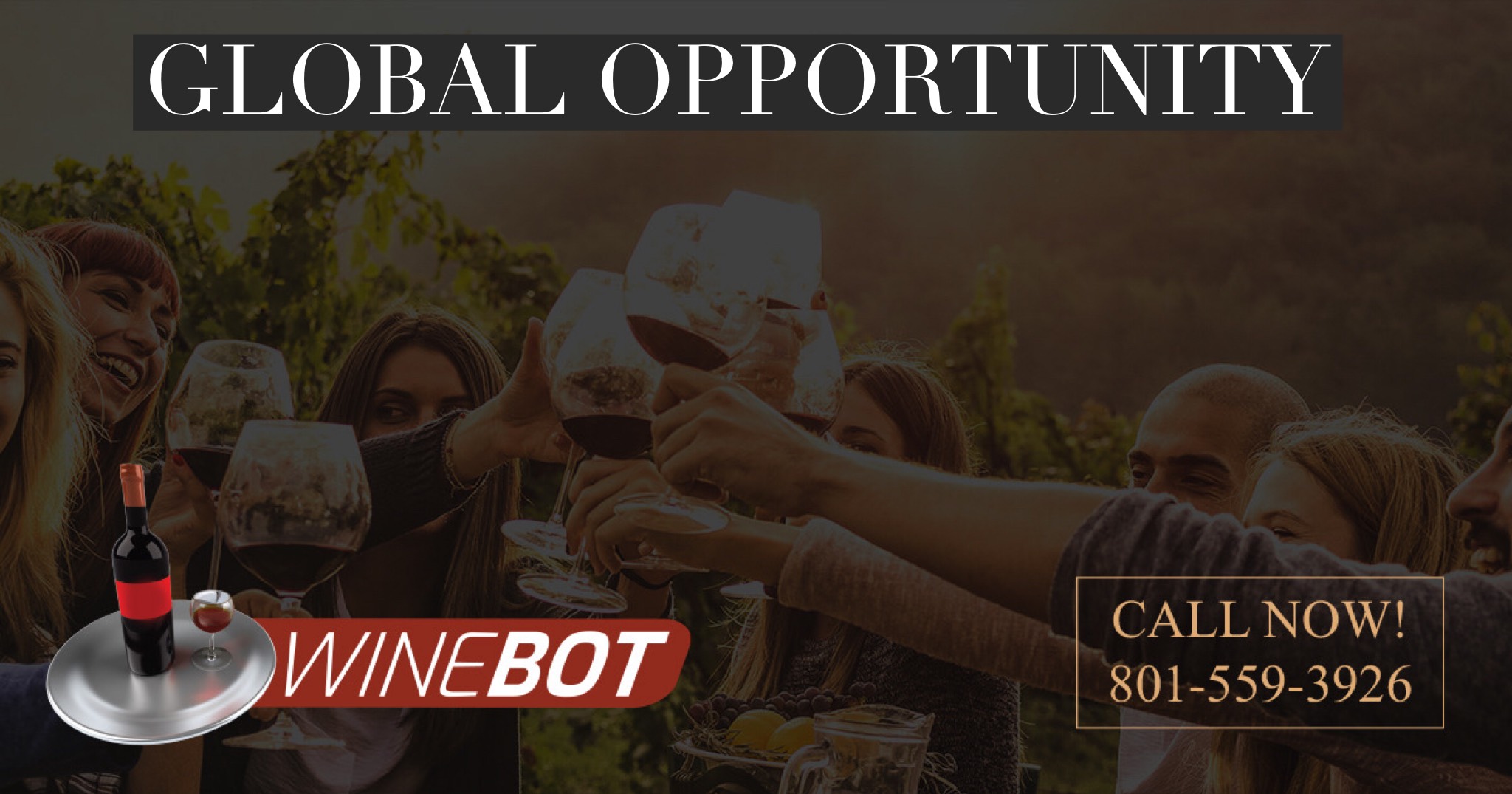 The Global Wine Industry is over a $300 Billion Dollars & Growing Each Year…
When the Trend Is Your Friend, You Can Become Wealthy!
I wondered if there would EVER be a SEXY product like this… Everyone loves Wine!
It's a product that's not overpriced & is consumable

A product that wasn't too hard to explain (no need to explain). It's Wine for peat sake… lol

A product that people would actually share – even if there was no compensation plan attached to it.
WINE IS SUPER SOCIAL!
It struck me that not only was this a product that anyone could share… they were already sharing it.
Some, every single day or week.
It's a business that doesn't sell retirement or get rich quick, it focused on people who wanted to enjoy fine wine for free, so they refer 3 customers to the wine club.
It's that simple!
This is a complete disruption of the WINE industry!
The answer is clear.
This is an opportunity for people who've never had success in networking, to finally build a business they could love and share with a community of people who truly care about your success!
Historically, the binary comp plan in MLM have been the flashy, quick-money plans that have attracted top talent to companies.
In a binary, you have two "legs" of distributors and the sign-ups overflow and fill in the downline below you.
This creates a team atmosphere in good scenarios. In a bad scenario, people are joining just to get that overflow and the entire team dies waiting for someone to do something.
This comes down to proper team and company training on how the binary system works.
You can earn a 50% binary check match on all your personally sponsored team.
Whether you get into Wine Ambassador early or you decide to wait and build – if you and your team are building hard, just this piece of the comp plan could earn you a big income.
The Business Review
Refer 3 customers and enjoy fine wine for free

Fast-start bonuses of 50%

Binary compensation on the front-end for faster earnings

Long-term residuals

50% Binary Check match for helping your team
Learning About Wine
Wine Ambassador provides opportunities for business partners and customers to learn from more about how to evaluate – and most importantly – ENJOY the wine you drink.
Product education is important in any company, and the wine business is no different!
Now is the time.
In 2021 Wine Ambassador will be on the tips of many of your friends' tongues.
Our 30 Minute Infomercial launching this month will make Wine Ambassador a Household Name!
All inbound call leads to explode this business, join now!
If you have any doubt, register for today's webinar.
If you're ready to plant your flag with Wine Ambassador then join our leadership team now!
PS: Once you join, I'll add you to our private Facebook training group within the next 24 hours.
To Your Success & Beyond!
Brett Hudson <<== connect with me on FB
(801) 559-3926 <<== call my "WINE BOT" if you have any questions!
#mentor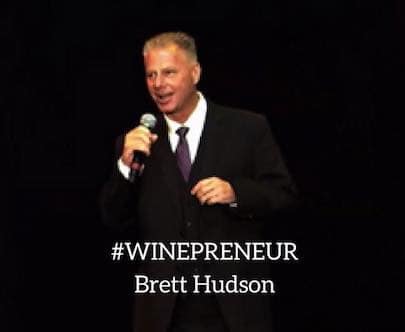 Webinar Registration