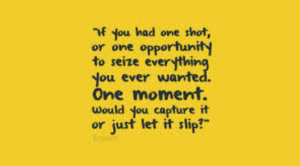 Today, right before I flew
to New York for one of the most
magical experiences of my life, 
I sent out this message to thousands
of people who have been following
me online.
Below is exactly what I sent.
Read it and when it makes sense,
Brett Hudson
Living The Dream
It's Thursday morning and I'm sitting
in the airport right now, waiting for
my flight to visit a bunch of Leaders
on my Team in New York.
Exactly one year ago, I decided to take
I had a chance to speak on stage, 
at our official launch in Las Vegas and
in just 12 months, I have personally

enrolled 135 amazing people and, 
am getting to speak again on stage in

New York.
[I swears it was the BEST thing
I have ever done for myself]
So, anyway, before I board my
plane for this trip to New York, 
I was enjoying a nice hot cup of Joe

in the Palm Beach International airport,
and hopped onto Facebook real quick
to just put out a quick status update.
So here's my message to you today: 
If YOU have been waiting for
that ONE person, with an entire
Team behind them, to show you
the way, to introduce you to
something that can change YOUR
life in a way that NOTHING else
possibly can…
… do the smart thing, like I
did…
We are launching our business this

weekend Version 2.0 and it is going to be…
HUGE!
first so that you can share in the
amazing potential that it offers
to those of us who use this new
platform to build an online business.
And don't worry…
… we will show you how to
There are plenty of people out there
looking for a new way to break
OUT of the box of traditional
thinking, and into the World of
Free Enterprise!
So, if YOU are ready to get paid
for your ideas, and you are ready
to join the most powerful self
publishing MOVEMENT in the
history of the Internet…
… and ride the wave of what
has already become THE third largest
& most successful wine club in the past
decade online, for many people
just like you and me…
Make sure that you see one or all
of these pages:
Because…
… that has nearly 40,000 Members,
… is going to Introduce…
YES!
It is coming,
and it's
going
to change the way you 
use 
the Internet, FOREVER!
Imagine using this to make money
with the press of a few buttons!
Imagine being able to blog as 
simply as posting on Facebook! 
Yes, it's real, it's really happening,
and it could be happening for YOU
too!
As soon as you get started, l will contact
you with a Special Link to your New Member
Welcome email, and you will get INSTANT
ACCESS to our Private Facebook Group,
(Wine Ambassador Power Team) Fast Start Training
Videos, LIVE Events (next one is in Orlando).
We will teach you everything we know…
… if you'll let us!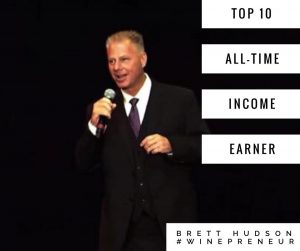 Taking YOU to the Top
.
.
.